Life at Orb™
Our Culture
At ORB™, life revolves around the kitchen. Join us at the harvest table, where staff gather around the coffee machine, gabbing about toy trends. Take a tour of Prototyping to see our signature toys and activities come to life. Marvel at our Operations staff as they juggle projects across two continents. Listen in as Marketing brainstorms new product names. Attend a town hall meeting and hear updates about our lightning-fast HQ expansion.
Work Perks:
Snacks like fruit and veggies, chips and dip
Free coffee, espresso, tea, and soda water
Employee pricing on toys and activities
Spur of the moment treats like cupcakes, ice cream, pancakes… because we love you.
Our Location


Enjoy an enviable lifestyle in Canada's ocean playground! Halifax has many big city amenities—vibrant nightlife, global cuisine, major retail franchises—but still retains a small-town feel. ORB™'s office is located in the suburb of Spryfield; a growing community close to the city's major traffic arteries. As Halifax becomes a boom town, creative professionals are migrating here for the short commutes, affordable housing, and ample job opportunities.
About Halifax:
Average age: 40.8 years old
Population: >403,000
Professional sports franchises: 3
Proportion of Halifax adults with a bachelor's degree or higher: 35.2%
Official food: donair
Our Values
While ORB™ is growing, our values keep us down to earth.
We make what we sell, rather than sell what we make.
We're NIMBL; side-stepping problems with ease.
We're managed like a small business with a family atmosphere.
Our job is to inspire kids' sense of awe and wonder. By offering tactile toys and engaging activities, we're challenging kids to put down their tablets and just PLAY! We are innovators, inventors, leaders, and fun lovers. We're shaking up the toy industry with our unconventional, NIMBL approach. We're building on 30 years of history and approaching the future at hyper-speed. Are you ready to jump in?
An International Group based in halifax,
nova scotia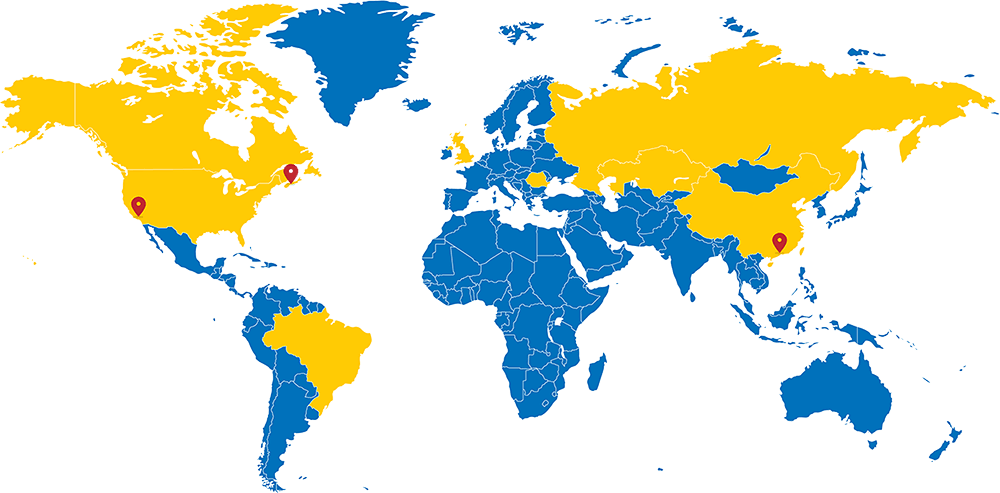 Based in Halifax, our headquarters boasts team members from 4 different continents and 15 different countries!
23% of ORB employees have been referred by someone else or were promoted internally
Languages We Speak
English
French
Chinese
Spanish
what our employees are saying
"What I have learned at ORB™ is how to challenge myself; in personal growth and in skill set growth."
N.R., 17 year old ORB™ employee
"ORB™ is ever-changing, ever-growing. You gotta be ready for something new everyday."
G.M., 1 year ORB™ employee™
"It's interesting to find your place in a company that's not so traditional. My skill set is not a traditional skill set. But somehow I have managed to craft my job around my skills."
W. C., ORB™ employee promoted twice in 2 years;