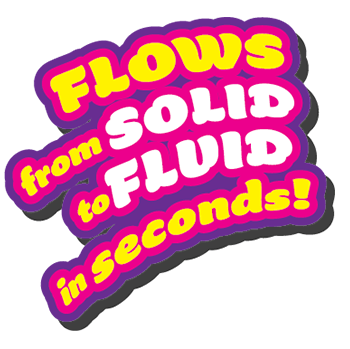 Mold! Stretch! Flow!
The play possibilities are endless!
It's like magic! ORB Flowtonia™ flows from solid to fluid in seconds; it's mesmerizing! Scented; sparkly, silky smooth ORB Flowtonia™ can not only take it; it 'rolls with the flow' transforming into beautiful, unique shapes and characters! The ultimate in mess free fun- once done playing you can put it back into its container. Comes in four vibrant colors. ORB Flowtonia™ takes the tactile play to a whole new level; it's truly satisfying!
Where to Buy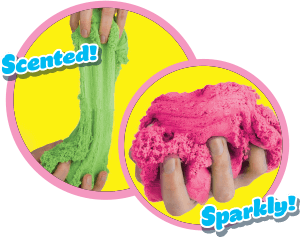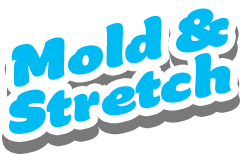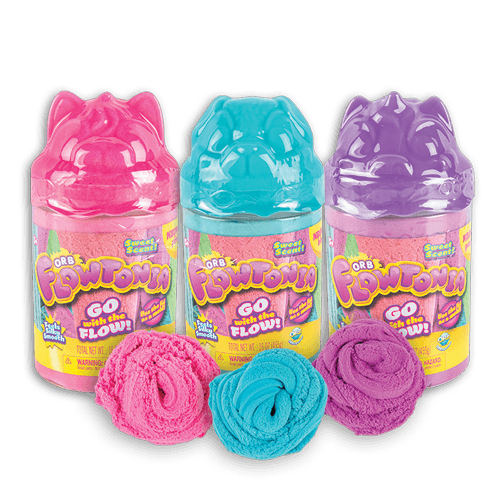 Animal Jars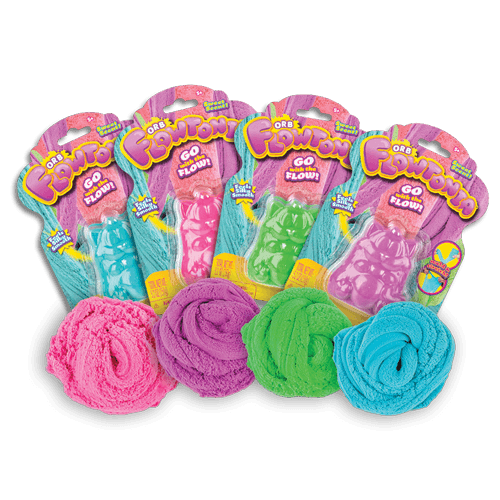 Animal Packs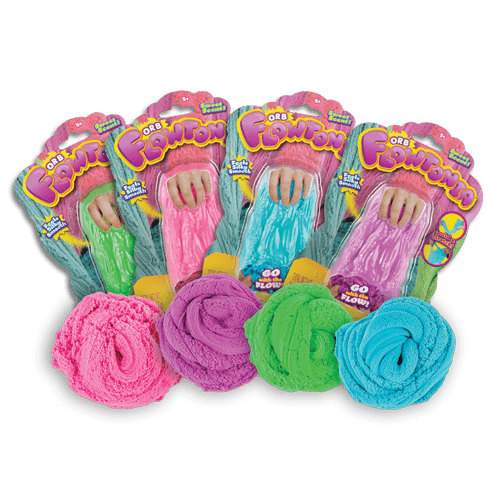 Blister Packs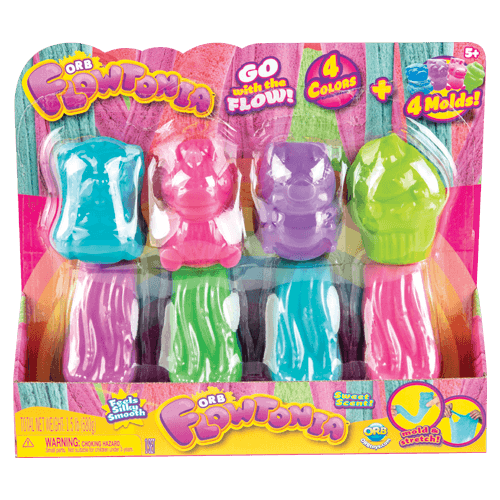 FlowPack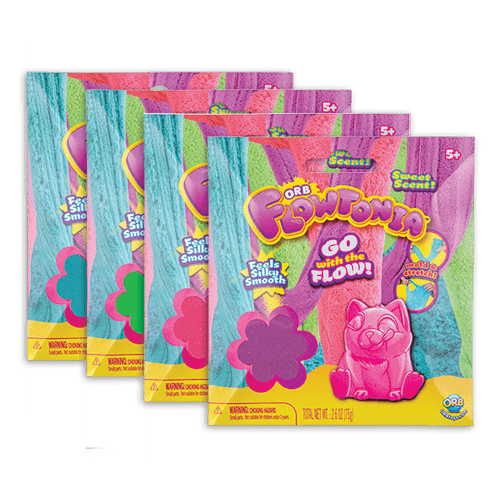 Mega Pack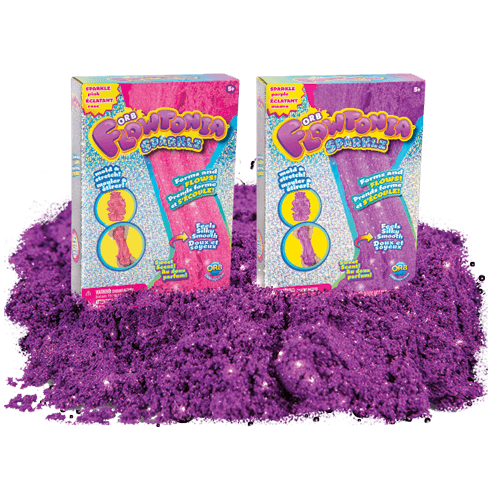 Sparklz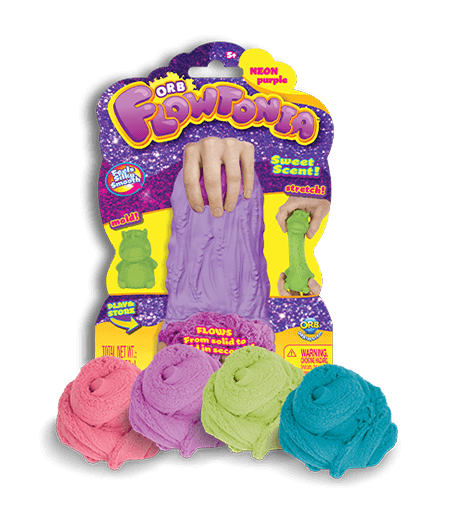 Sculpt & Create
Possibilities are endless!
ORB Flowtonia™ holds its shape! Try molds to make incredibly detailed sculptures- layer Flowtonia™ in the molds from the inside, out. Once done creating, stretch it out and let it flow slowly. 
Stretch & Flow
Play again and again!
Flowtonia™ is so flowtastic; once you start playing you can't put it down!!! The more you play with your Flowtonia™ the better it flows! For best results always play with your Flowtonia™ with clean, dry hands.
Store & Go
Flowtonia™ is easy to clean up because it sticks to itself!
Remember to put your Flowtonia™ back in its resealable package, or another sealable bag or container to maintain its freshness!