Q and A: ORB™ HR Consultant talks recruitment
September, 2018
To aid ORB™'s explosive growth, our human resources department is working in overdrive. To realize the goal of hiring 50 new employees in 2018, ORB™'s trusty recruiters are searching for job candidates with experience in logistics, product design, sales, and more.
Applying for a job can be stressful, but it doesn't have to be, according to ORB™ Human Resources Consultant Danielle Clarke. In this Q & A, Danielle reveals how you can streamline your job hunt.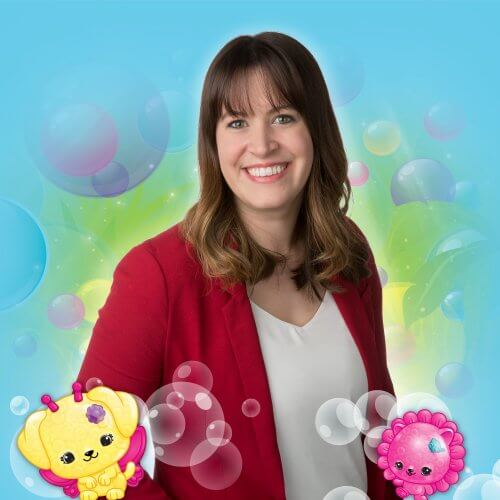 Question: How can job applicants improve their chance of getting an interview?
Answer: "The advice that I usually give to anyone applying for a position, is 'If there is a job that you really, really want, at an organization you really want to work for, you need to put a lot of effort into your resume and cover letter'. The thing you can do to put you above the rest [of candidates], is to take your resume, and write it exactly like the job posting. Take all the keywords in that job posting and you put them in your resume and cover letter."
Q: Can you give an example?
A: "For example, in operations there are many different [job titles] and sometimes people work in [both] inventory and supply chain. So there's a lot of grey [areas]. So when I'm looking at a resume I'm looking for a keyword like 'operations', 'dispatch', 'works with imports and exports'. Those are the keywords. Your [past] title doesn't have to exactly match the job posting, but the keywords show your experience."
Q: What can you do to make your application stand out?
A: "Checking in via email once a week is great. With having 38 job postings, I can't touch them everyday. So I might touch on marketing one day, sales one day, [product design] one day, pre-press one day, finance one day. That's already five days of the week. But if you email once a week, I will generally remember that email when I get to recruiting for a job posting."
Q: Tell us about ORB™'s employee referral program.
A: "We find so many great candidates through employee referrals. Good people know good people. I can't say enough about the people we have currently working for ORB™.  We have a team here of amazing individuals so we lucked out on a lot of referrals."
Q: What's your advice to new graduates?
A: "ORB™ is growing 400% and we're on track for [200 or 300%] again. So we're trying to hold on to the beast, but it's growing so much, so fast. What we're looking for is experience in all positions. So I would tell anybody, 'put your work in and understand if you're fresh out of school, you won't be hired for a senior leadership role'. You have got to put your time in order to get that experience, in order to grow. For junior-level positions… don't shy away from them, [even] if you think they are too junior. Some of those positions will give you the tools and the experience to grow anywhere."
Q: How is hiring at ORB different than hiring elsewhere?
A: "If we interview somebody and we say 'Oh man, they're so good' but we don't have a job for them, we create a job for them. Or we put them somewhere else. As long as it's a person we want to [start] as soon as possible, then we do that. If we see good talent, we move, and create, and make something work."
Ready to start your career at ORB? Apply now.